Handrails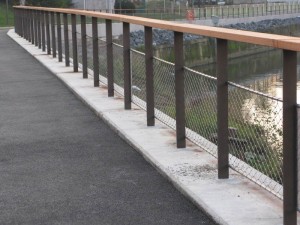 We use steel, aluminium for bridges, balconies, gangways, harbour amenities, we design, manufacture and install handrails in various styles, always matching your architectural environment.
For every style
Opposite, a painted steel handrail with an FSC exotic wood top rail, filled with stainless steel frames and Jacob type stainless steel mesh.
Below we illustrate a handrail of Corten steel and a project carried out jointly with an architectural company.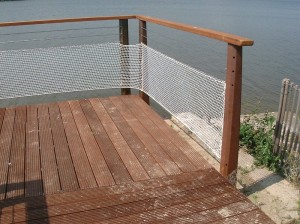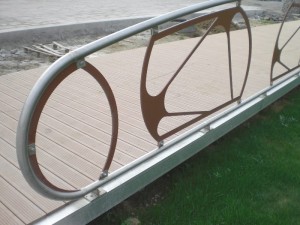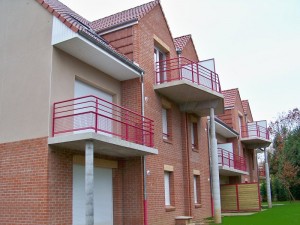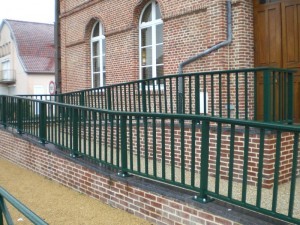 Back