Amarrages de pontons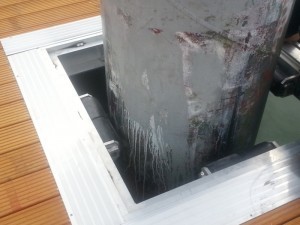 The pontoons are moored to piles, dead weights, braces or guide rails.
Guide rings can be on the outside (for piles with EPDN or Ertalon rollers) or incorporated into the deck (photo opposite).
The guide rails are made of HEA hot-dip galvanized iron fastened to the quay by spit plugs. The guide truck is made of aluminium with Ertalon and EPDM rollers.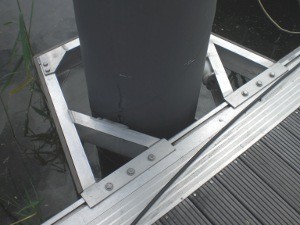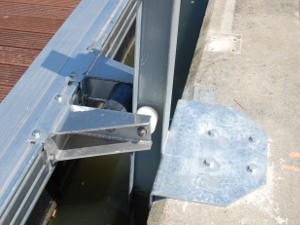 Guidage extérieur (ci-dessus, à gauche) - Rail de guidage (ci-dessus, à droite)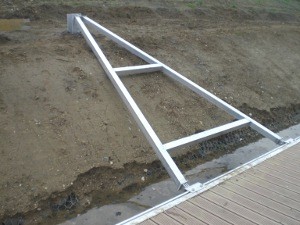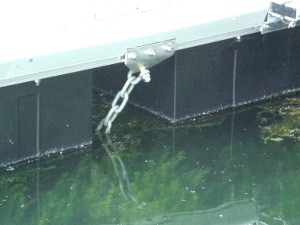 L'amarrage peut aussi être réalisé avec un bracon en aluminium ou en acier galvanisé triangulé avec articulation (ci-dessus à gauche). Exemple d'amarrage avec chaînes et oreilles (ci-dessus à droite).
Back