Floating gangways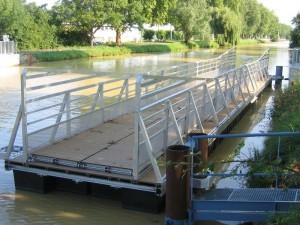 Our floating gangways offer an easy means of connecting the bank of a river or pond, providing an original alternative to traditional gangways.
They can also be of the pivoting type or adjust to the water level.
Varied uses
In the following example, the floating gangway is designed for pedestrians, offering a means of promenade and access to the equipment in a leisure marina.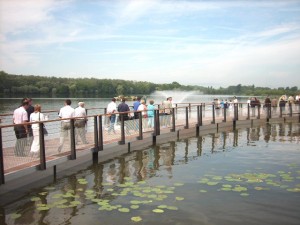 The floating gangway specially design for a lot of people: it's the access way to the "Stade Toulousain".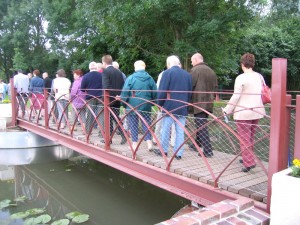 Back